Half & Full Marathon - Sunday, October 18, 2020
Start/Finish: EB Shurts 810 W. College Ave. Waukesha, WI 53186
The Drumlin Trail flat track course makes hitting your long strides easier. Running alongside gorgeous, tree-filled pathways, and through farmlands and glacial topography provides excellent fall color views and clears your mind. Our Half Marathon is 13.1 K through some of Wisconsin's most beautiful scenery.
Same-Day Registration/Late Packet Pickup: 6 AM
Race Time: 7:15 AM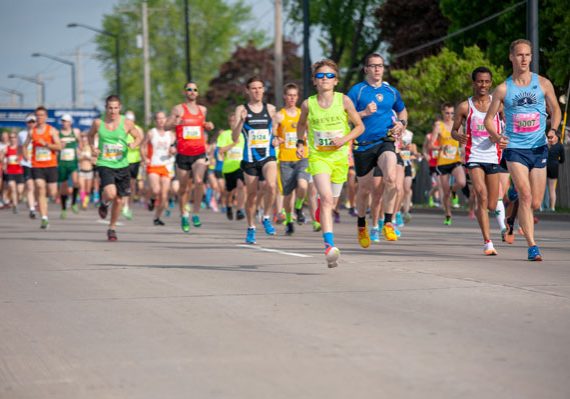 We are excited to bring you the Inaugural New Berlin Marathon. Why not be one of the "first" to participate in this "first" event? This will be a coveted, unique prize in your medallion collection!
Whether you're an everyday runner or an elite athlete, running on a mostly flat track race course will help you reach the speed you're aiming for, while you experience the Autumn colors, serene farmland, and glacial topography of the Drumlin Trail. This track is designed for a negative split.
Same-Day Registration/Late Packet Pickup : 6 AM
Race Time: 7 AM